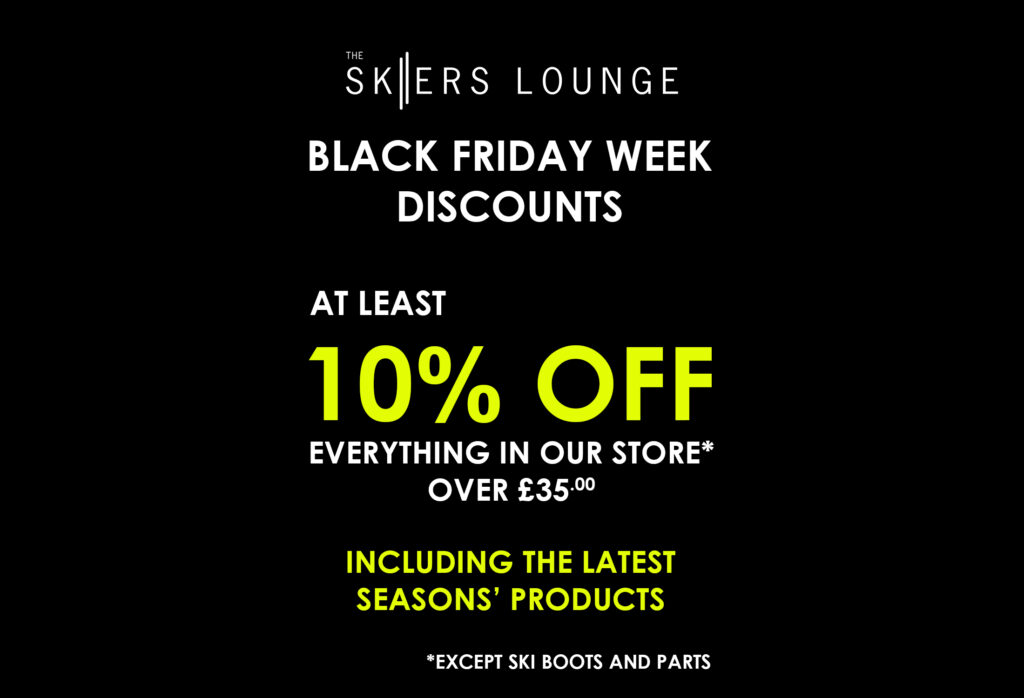 Our Black Friday Week Discount Offer runs from Friday 17th November to Monday 28th November.
There is at least 10% off any items that are priced £35 and over, except ski boots and parts (liners, footbeds etc) so you can make savings even on the latest 2024 skis that have just arrived and our range of best-selling Hestra wintersports and outdoor gloves.
So Whether you are hunting for a gift for a loved one, thinking your ski helmet has maybe had one knock too many, or looking for a new ski touring package, take a look at our latest prices, and there are even bigger savings in our store on ex demo skis and clearance items.
This discount is available online, and in our showroom.